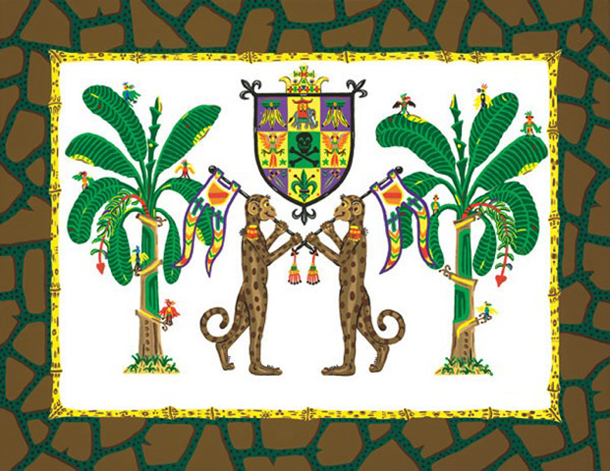 Price: $1,200
(18″x24″inches – Signed, 2007 – Gold Framed/Acrylic on Canvas)
Many moons ago crest-laden palm prints were dedicated to members of the British Royal Family. It was time to update them with more fun & more colorful crests … so I did a group of 4 paintings, with Leopards, Monkeys, Tigers & Zebras. Only 2 remain. A Giraffe print frames the main images, and a 3″-inch, wood frame in gold is included.
*We also have "prints" of this in signed, "Open" Editions, where smaller & larger sizes are also available, on paper, or canvas.
Please contact Barry directly for purchasing information.