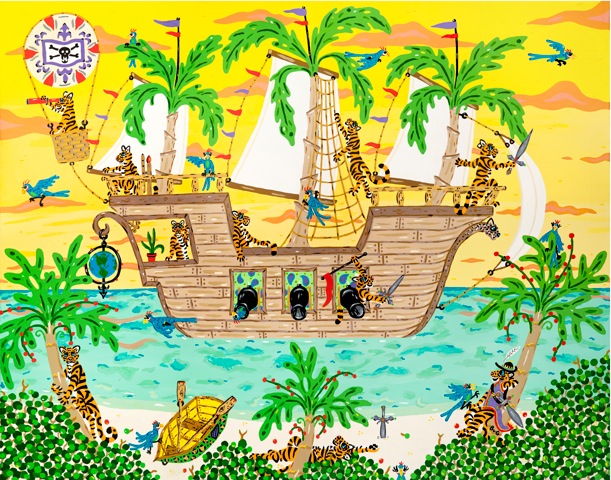 Price: $2,400
(30″x40″inches – Signed/"BvG," 2010 – Acrylic on Gallery Wrap Canvas)
Mix the thought of adventures to far away places on your own pirate ship, and I'm in! The sails are attached to palm trees. The swashbuckling tiger "captain" rests against a palm in his regal coat & hat, as he ponders where to take the merry gang next. A globe of the world hangs from the stern, while a parrot even rests inside one of the cannon barrels.
*We also have "prints" of this in signed, "Open" Editions, where smaller & larger sizes are also available, on paper, or canvas.
Please contact Barry directly for purchasing information.